Leadership Team
Cougaar Software, Inc. has an experienced management team with extensive commercial and government experience.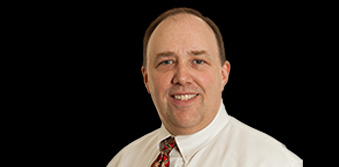 Todd Carrico, PhD

President & CEO
Dr. Todd Carrico, founder and CEO of Cougaar Software, Inc. (CSI), is a recognized expert in Artificial Intelligence (AI) and distributed agent systems. Dr. Carrico has been designing and building large-scale AI architectures and intelligent decision support applications for nearly twenty years. As the DARPA program manager for the Advanced Logistics Project (ALP) and later the UltraLog Program, Dr. Carrico used advanced technologies to solve strategic-level military logistics problems. During these efforts, Dr. Carrico was instrumental in the concept development, design, implementation, and experimentation of the Cognitive Agent Architecture (COUGAAR). COUGAAR is an open source, Java-based framework used for the construction of secure, large-scale, distributed applications.
Over the past decade, Dr. Carrico has been a lead technical visionary and designer in the development of Sense & Respond Logistics (S&RL) initiatives with both the Office of the Secretary of Defense (OSD) and Army. Most recently he led the development of the Distribution and Retrograde Adaptive Planning and Execution (APEX) Management (DRAM), applying Adaptive Planning and Execution concepts and AI-enabled planning to theater-level movement control operations. Dr. Carrico continues to lead CSI development teams focusing on AI reasoning, learning, advanced predictive analytics and intelligent supervisory control.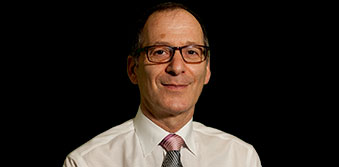 Melvin Sassoon

SVP of Operations
Mr. Sassoon has more than 20 years of consulting and technology experience working with the U.S. government's military, civilian, and intelligence communities. He is responsible for the day-to-day business operations as well as leading the business development activities of the company.
As CSI's Senior Vice President (SVP) of Operations, Mr. Sassoon is actively involved in many of the CSI projects, working closely with clients in delivering cognitive computing technology and associated intelligent decision support solutions. These solutions include Artificial Intelligence (AI) using reasoning and learning techniques, advanced predictive analytics, and intelligent supervisory control.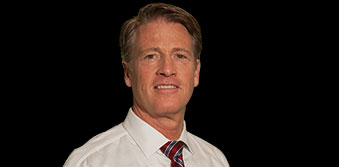 Broc Perkuchin

VP of Government Solutions
Mr. Perkuchin is a proven leader who brings a strategic and customer-focused perspective to problem solving. As a career military officer, Mr. Perkuchin has over 28 years of executive management and leadership experience. During his service, Mr. Perkuchin held command and staff positions in engineering and logistical organizations in the Middle East, Asia and the continental United States, as well as during deployments to Africa and Haiti. Mr. Perkuchin retired from the United States Army in September, 2014.
As CSI's VP of Government Solutions, he is focused on developing next generation decision support technologies for analysis, adaptive planning and management for CSI's governmental customers. In addition to providing expertise and guidance for CSI's military programs, Mr. Perkuchin helps oversee the provision and implementation of CSI's supply chain and command and control software applications for government customers' operating in complex, time-critical environments.